Wagyu Ribeye Whole Piece BMS 4-5 (2GR)
Wagyu Ribeye Whole Piece BMS 4-5 (2GR)
Based in New South Wales, Australia, 2GR has an uncompromising pursuit to deliver the finest Wagyu experience that has left no opportunity unexplored for enhance quality, texture and flavour of their Wagyu.
Simply choose your steak size from the drop down menu and enjoy these amazing speciality cuts
Wagyu is graded using a system called Beef Marbling Score with 1 being the lowest and 12 the highest. Quite simply the higher the score the higher the fat content in the meat and the better the flavour, texture and tenderness.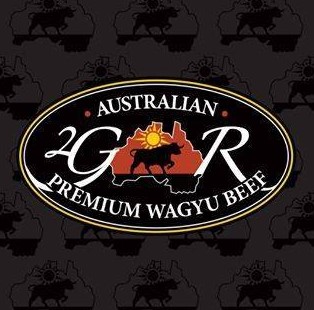 Naturally raised in pristine pastures of New South Wales, their Wagyu herd live an enriched existence with freedom to roam, nourishing hand-blended feed and hands-on care from a dedicated team of artisans.
The company's Wagyu herd consists of 10,000 cattle making it one of the largest Wagyu programs outside Japan. Their calves are naturally raised on mother's milk before being weaned onto a nutritious blend of wheat, barley and corn, with no added hormones or chemicals, for a minimum of 400 days.
The company has a real passion and love for their animals. Their welfare and health are paramount to 2GR and are monitored daily on all their breeding, backgrounding and feeding properties.
With striking marbling, mouth-melting tenderness, a full-flavoured character and distinct "umami" profile, this buttery Wagyu is a creative gourmet experience.